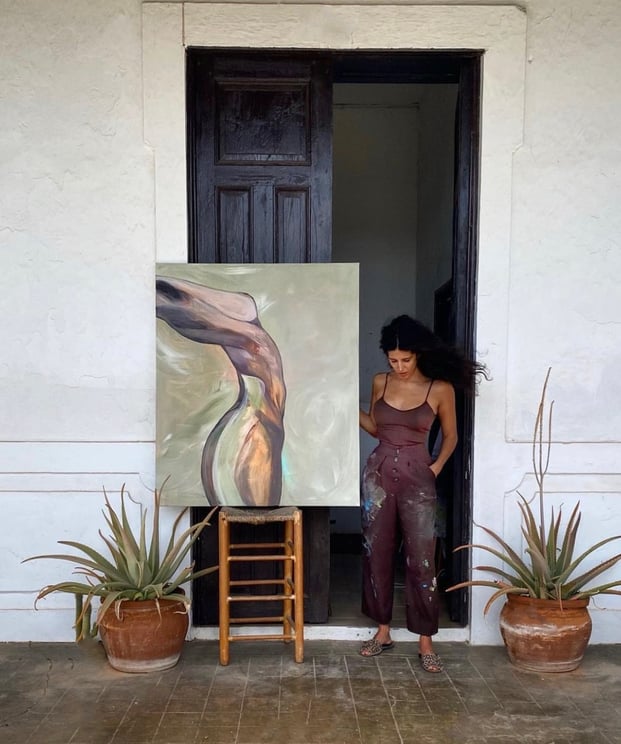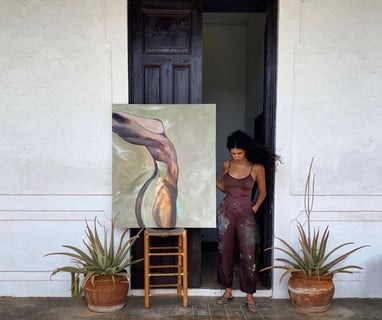 Sherezade Morales is an artist born on the island of Lanzarote, in the Canary Islands, whose love and passion for art dates back to an early age. Since her academic training at the University of La Laguna, her has dedicated her life to the search for beauty and artistic expression in all its forms.
For Sherezade, art is a unique form of communication, a way to transcend the limits of language and connect with the deepest emotions and experiences of human life. Her work is a reflection of her vision of the world and her search for beauty in everyday life, in nature and in human relationships.
With her studio and art gallery, Sherezade has managed to create a space where her works can be admired and appreciated by a wider audience. There, her paintings come to life and her vibrant colours and expressive forms give rise to an enriching and transformative visual experience.
For Sherezade, her work as an artist is not limited to creating and exhibiting works of art, but also implies a deep reflection on life, humanity and the role of art in the world. Her work is inspired by philosophy and spirituality, and seeks to explore the connections between beauty, truth and wisdom in human experience.
Sherezade Morales is an artist whose work and vision transcend the borders of conventional art. Her work is an expression of her deep understanding of beauty and philosophy, and her commitment to creating a more beautiful and meaningful world through art.